BMW R1200GS Adventure - Taking care of a recall and some more work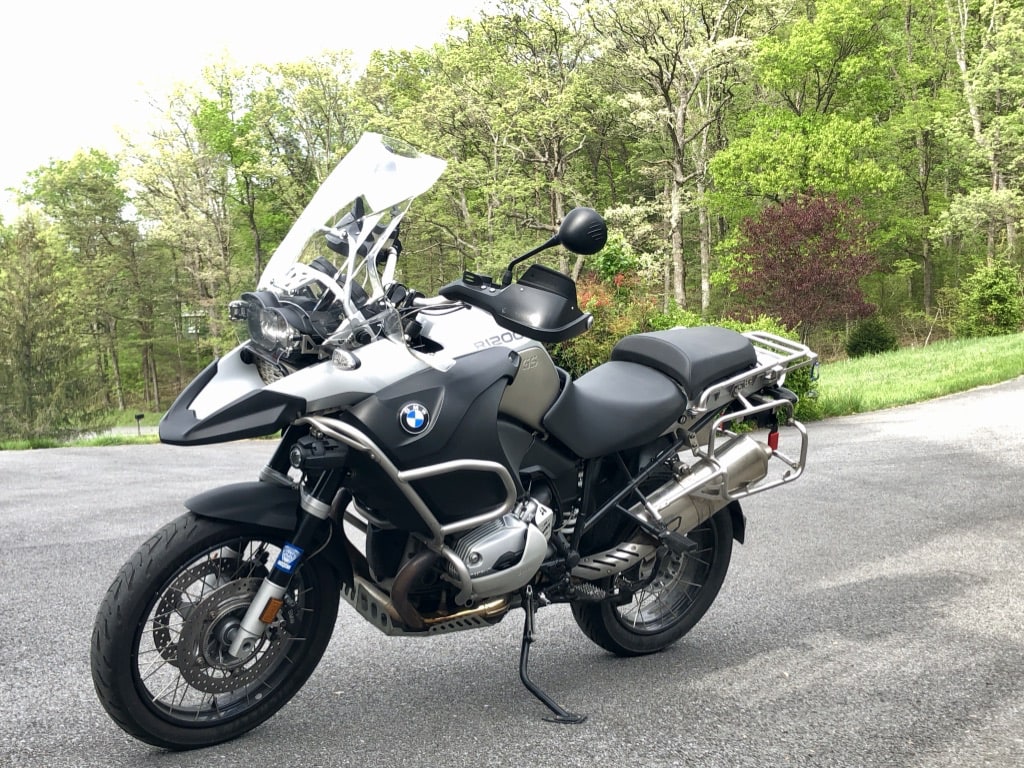 I noticed for a while that brought this bike home, it brought a whiff of petrol with it into the garage. It wasn't quite enough to worry me, but I finally decided to look into this a bit more (by asking Google of course) - turns out there is an open recall for a fuel pump issue that can lead to fuel leaks. Oh well. I was lucky in the sense that my local-ish BMW dealer (Bob's BMW) had a fuel pump on the shelf and was willing to take care of the recall on Saturday when they only take walk-ins. So I got up very much unreasonably early and made my way down to Jessup, MD.
In the end, it turned out to be pretty expensive as "free" recall work goes. Obviously the fuel pump recall was free, but adding set of tires and the notorious fuel strip that went out on my way down there - which on its own is about $240 - added up. On the other hand, being able to actually see how much fuel is in the tank and how much range you have left is rather useful. The tires also made a much bigger difference than I initially expected. The front tire especially wears somewhat different and usually quicker than on a "normal" bike - not quite sure for the exact techinal reason behind this, but it's basically a feature of the Telelever suspension these bikes have.
Either way, at normal highway speeds on the way down the bike was weaving a little bit, dependent on the road surface. Never to the extent that it was really worrying, but as someone who's had a rear tire deflate at 50mph and still remembers the resulting tank slapper, it was a bit annoying. Now with the new rubber, the bit was rock solid as it should be.
Also, I haven't checked this morning yet but when I checked last night, there was no fuel smell in the garage anymore. That alone was worth spending 3h+ in holiday traffic on I-70.