Miata is repaired and I'm on the way back home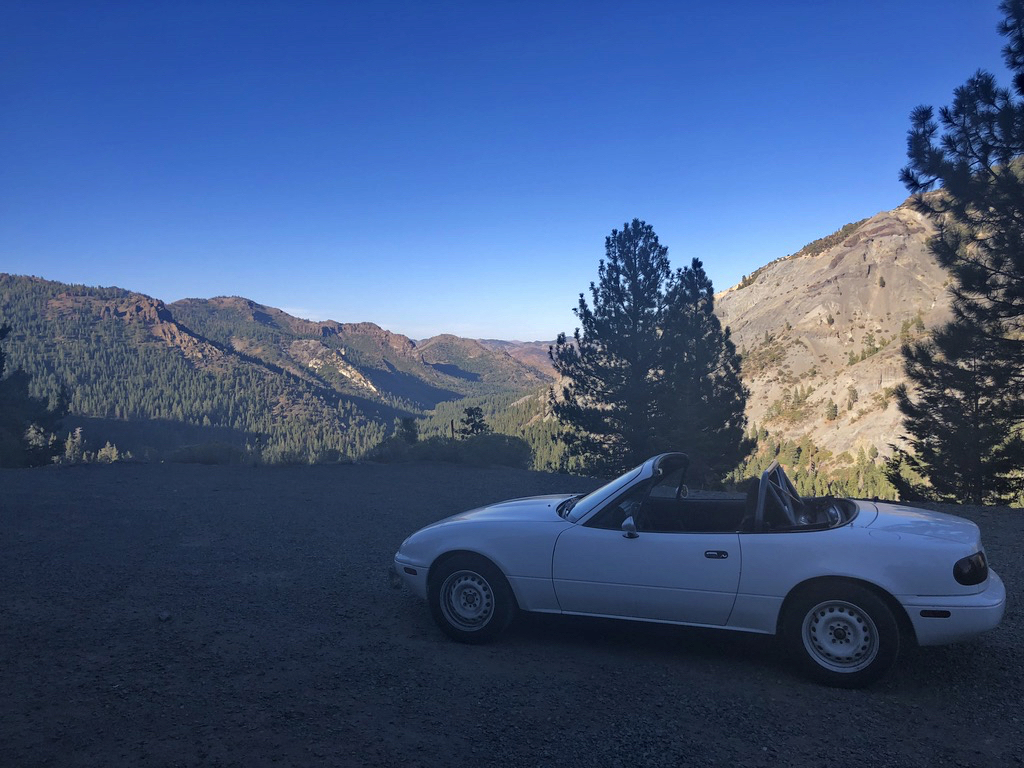 My experience with the Mazda dealer in Seaside was OK. We had some communications issue as everything was via phone with me being a couple of hundred miles away. On the other hand, they pulled out all the stops to get me on the road on Friday, for which I'm really grateful. As soon as the parts arrived on Friday, on of the mechanics got on the case and they got the car finished before I had even made it back to Monterey. Top marks for that!
Other things I learned driving the car back home:
The exhaust sounds like a fart can on a Honda and it's a bit to noisy for my liking for long drives. I suspect it has a leak so I'll be pulling it off soon and replace the gaskets - I had reused the gaskets that came with it when assembled it and that probably wasn't the smartest approach. I've had RB exhausts before and from memory they didn't strike me that loud. I'm hoping that it's a leak and that I didn't blow out all the damping material in the exhaust at the track.
Driving on I-5 at mid-day in a Miata with no AC is not smart. Warm, yes, but not smart. I decided to cut across the valley and head for CA-4 (Ebbetts Pass) instead. It's a route that takes a bit longer but it's gorgeous and you're driving through a forest for long stretches.
The NA with its stock clutch doesn't aggravate my achilles heel as much as the ND does. Go figure, but it looks like the NA is more of a keeper than the ND.
I'm getting old, and I really want some sort of comfortmobile for longer road trips. An NA Miata is fun, but not squeezed between eighteen wheelers on I-5.
Gratuitous shot of my NA in the mountains. For some reason I couldn't get my phone to do HDR, so the shot isn't that great. Oddly enough I have a similar shot in the same place of my Evo X from the day we picked it up probably about six years ago. Long time ago.