I went to Miatas at Laguna Seca and needed a tow truck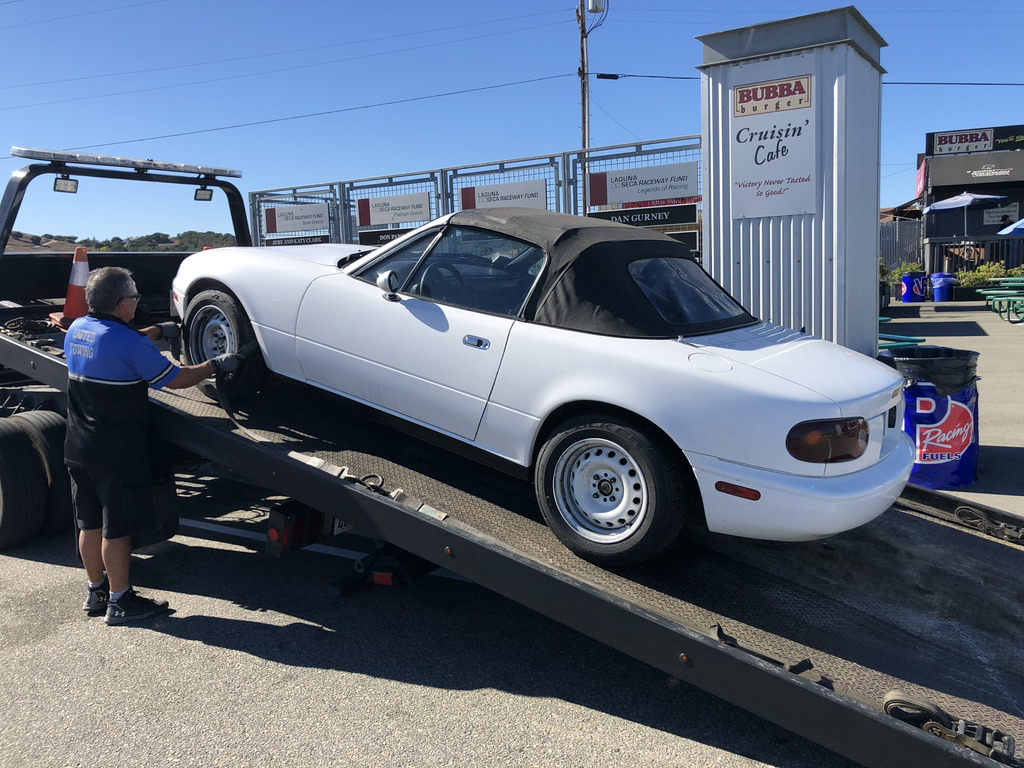 It's always a little nerve wracking when you take a a new-to-you car to the track for the first time. It also really doesn't help when the track is a 6-7 hour drive away and you're planning to continue the journey afterwards.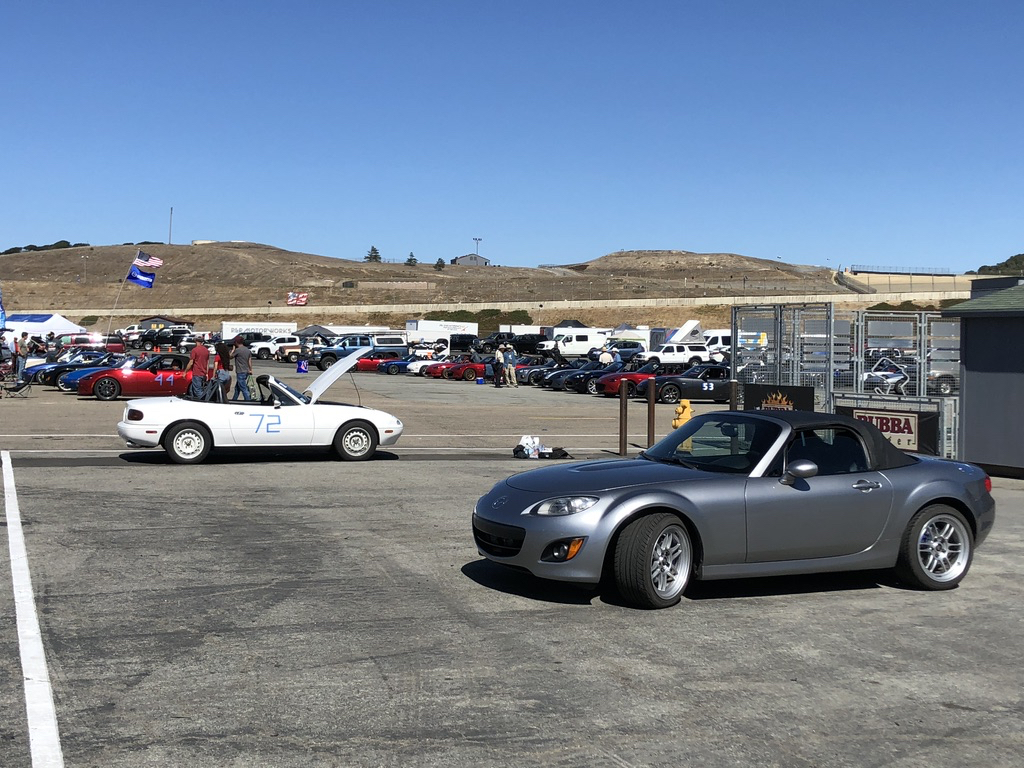 Well, it held together until the last session of Saturday, when one of the small coolant hoses around the throttle body blew. Thanks to a fellow driver waving frantically, I (hopefully) stopped in time as I ended up having to drop about 3qts of water into the radiator once it had cooled.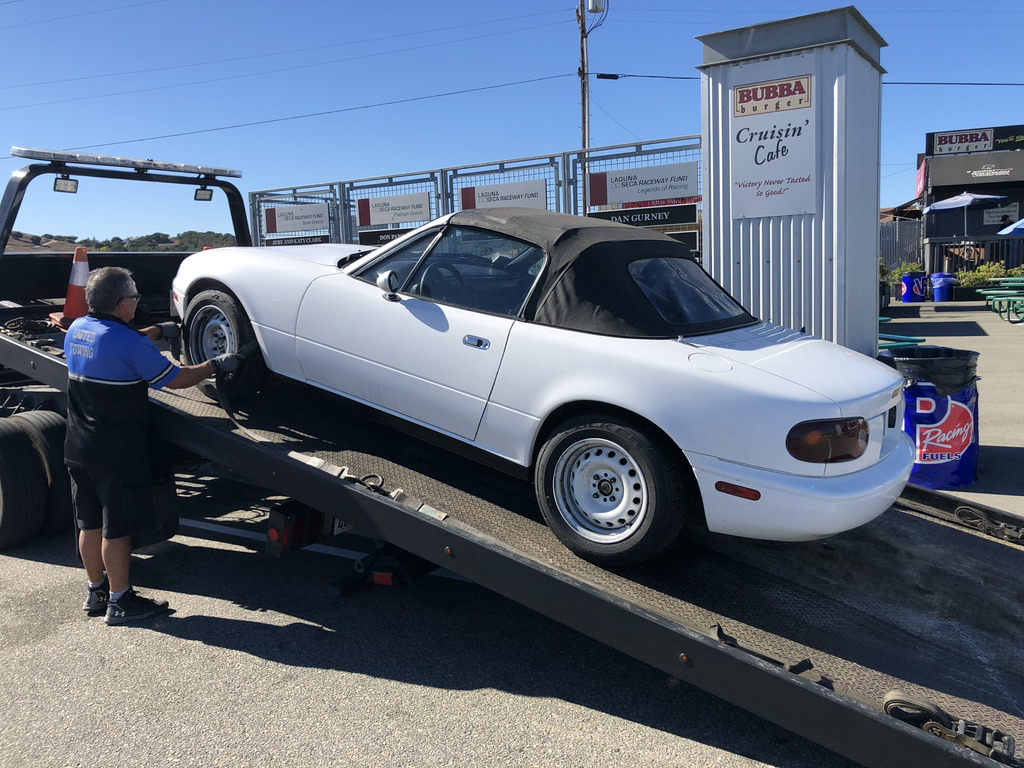 Cue frantic calling of tow trucks, rental car companies and all that jazz. Trying to get a tow truck out to the track actually was harder than I expected as a couple of companies I called flat out refused to pick me up there. It's now sitting at the Mazda dealer in Seaside and I hope they can fix it before pass through Monterey coming up from SoCal.