Console Removal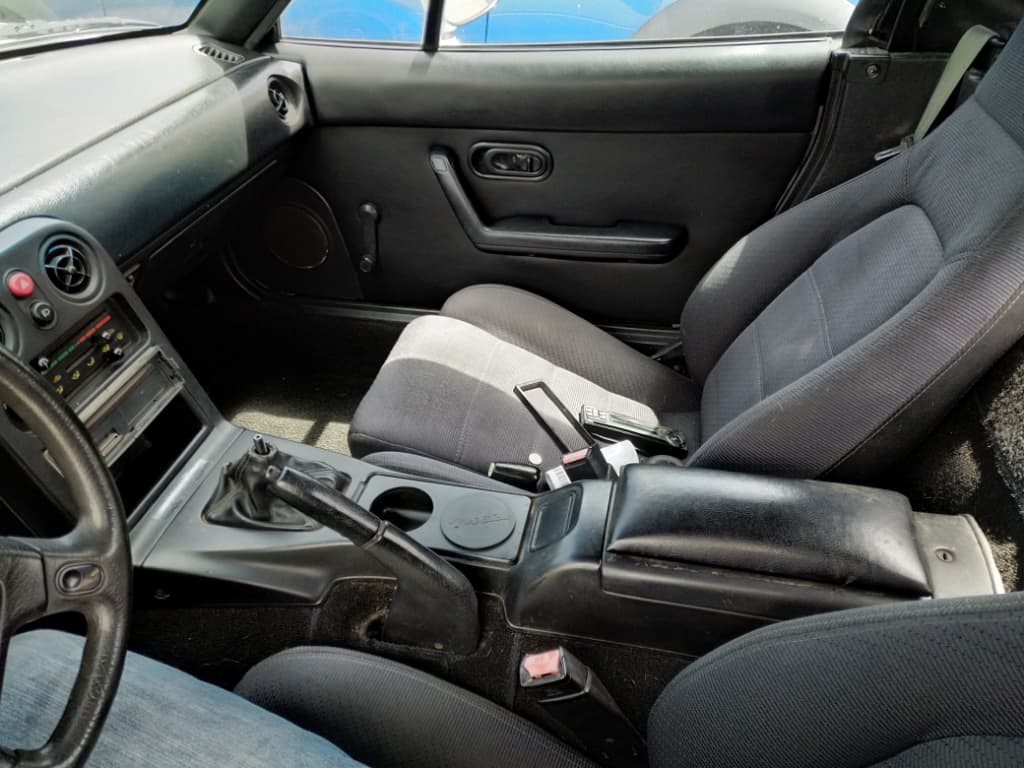 I'm still in the "beginning to hoard parts" phase, plus I haven't been feeling well for the last week or two, so not much progress. However I couldn't stand wobbling around the house today anymore so I went and pulled the tombstone to see what sort of bad news would hide behind there as I'm planning to replace the headunit and add some JDM 90s flair instrumentation that has been flying around my garage for a while.
Toying with the idea of a shorty console, but either way I'd definitely have to do something with the original console - bunch of broken lugs etc. And not a big fan of the armrest, either.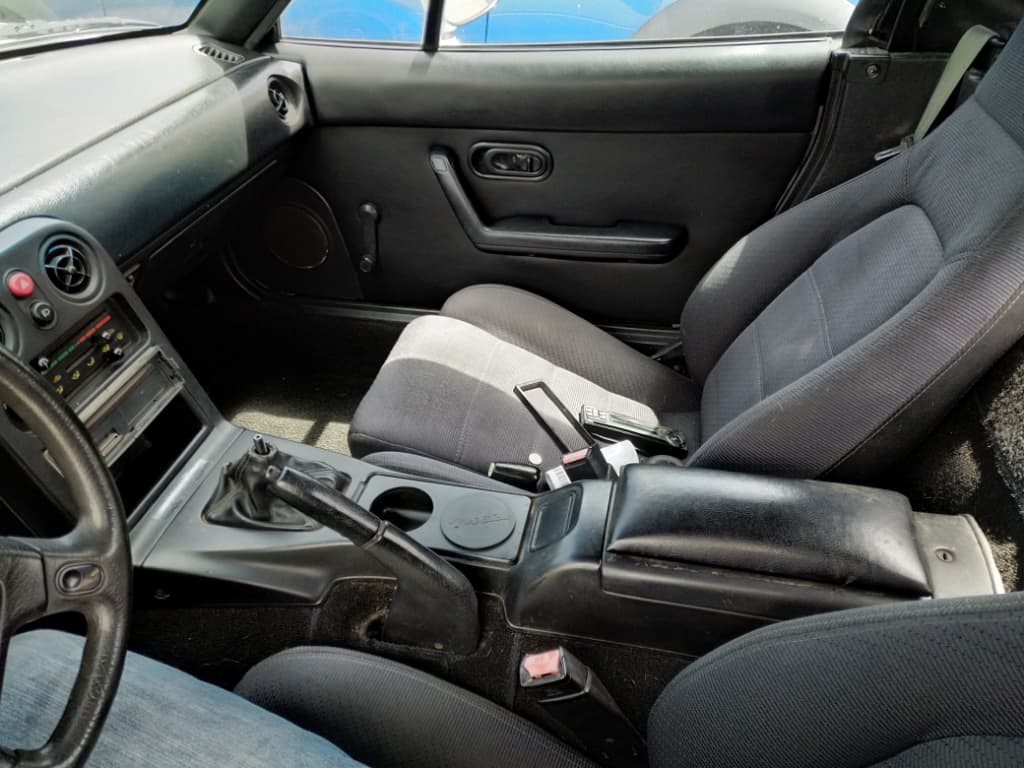 Nothing unexpected here, including the view of the driveway through the upper shifter boot. I did figure I'd pull the console before ordering the replacements just in case. One of these days I'll find a car that had the boots replaced before I buy it.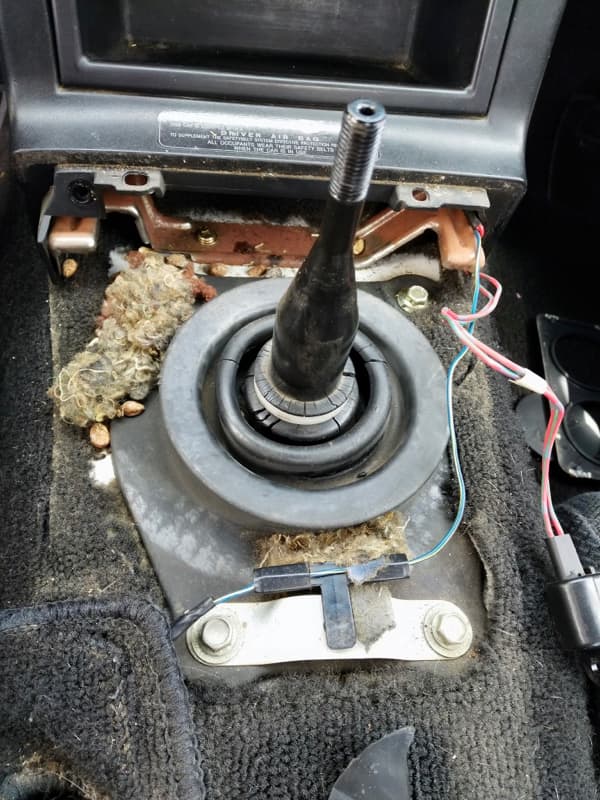 Random piece of plastic broken off something, maybe the console?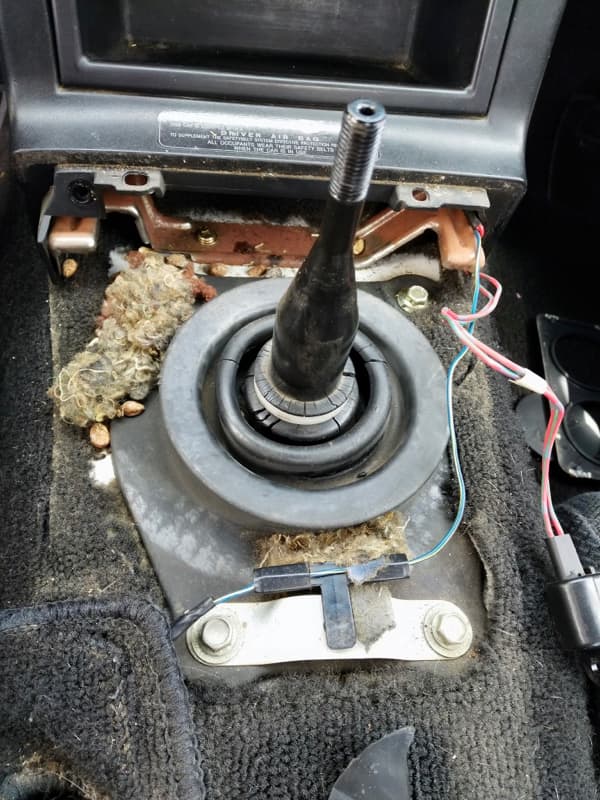 Someone had clearly been in the center console before and not too carefully. I had to get the big rubber mallet and the impact driver out to undo one of the top screws on the tombstone, a couple of lugs are broken and clips are missing. Hey, it's a 29 year old car.
And - surprise, surprise - we have a radio install I disagree with. One of these days I'll write a book that I'll call "the art of the adapter".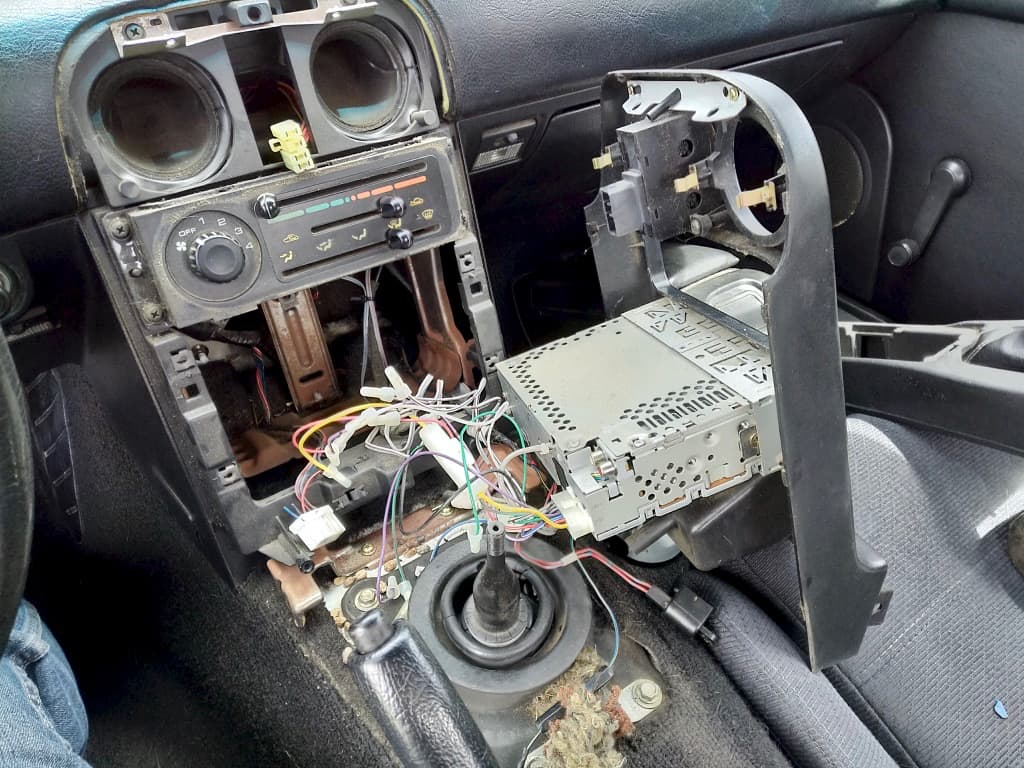 Well, at least they didn't use domestic wire nuts. I guess that makes it a "pro" install. Either way some of that mess has to go and I'll see if I can fix up the OEM wiring loom well enough so I can plug in the adapter for the new headunit. Mind you, given the changes that were made to the wiring already, all it'd do is draw power from the OEM loom.
Speaking of pro installs: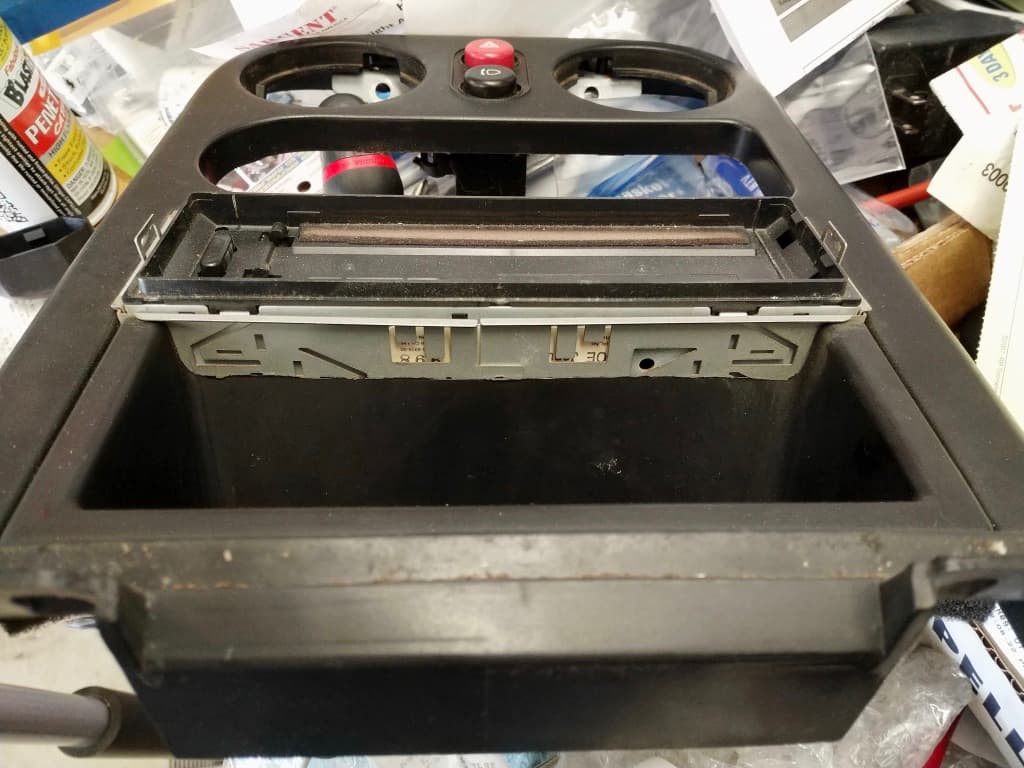 Yes, someone ground away part of the cubby to make the headunit fit. At least that made it easier to remove the whole thing.