BMW R1200GS Adventure - first outing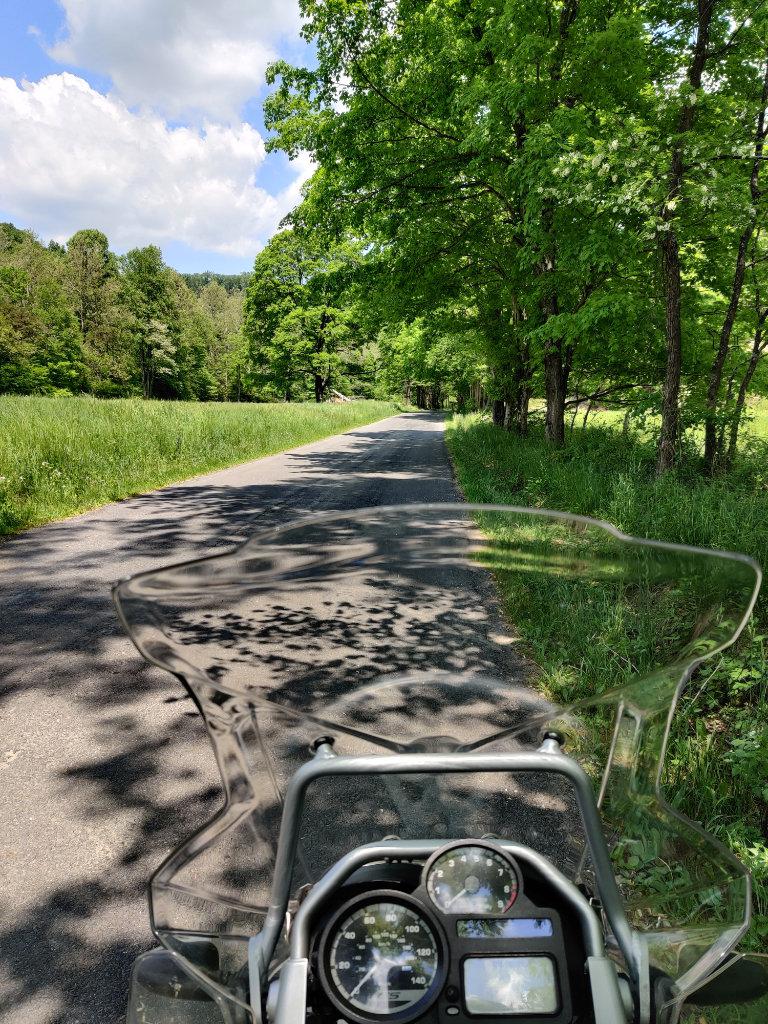 As it was the first weekend without horizontal rain since I had the R1200GS registered and inspected, I took it out for a bimble around some West Virginia back roads.
Tweaked the rear suspension a bit so it stopped impersonating a pogo stick, which was good. Turned out it was set up for someone of, err, lesser weight. Adding a tad more preload on the rear shock and increasing rebound damping a little does appear to have made a noticeable difference already. As usual I probably want slightly lower foot pegs and the bars a tad closer to me. The bike already has bar risers - not sure if those are stock on the Adventure or not - but they're of the "straight up" variety.
After about 150 miles and four hours, I've only got a mild posterior ache from the stock seat, which makes it the most comfortable "main" bike out of the last four (ZRX 1200, Tiger 800, GoldWing and now the GS).
Two cheers for mesh motorcycle gear though, it was in the upper 80s for most of the ride and it would've been rather unpleasant without.
Country roads, WV has them. Also, cell phone cameras are getting pretty good these days.