Subaru BRZ - some 'unnecessary' purchases while the car is in the bodyshop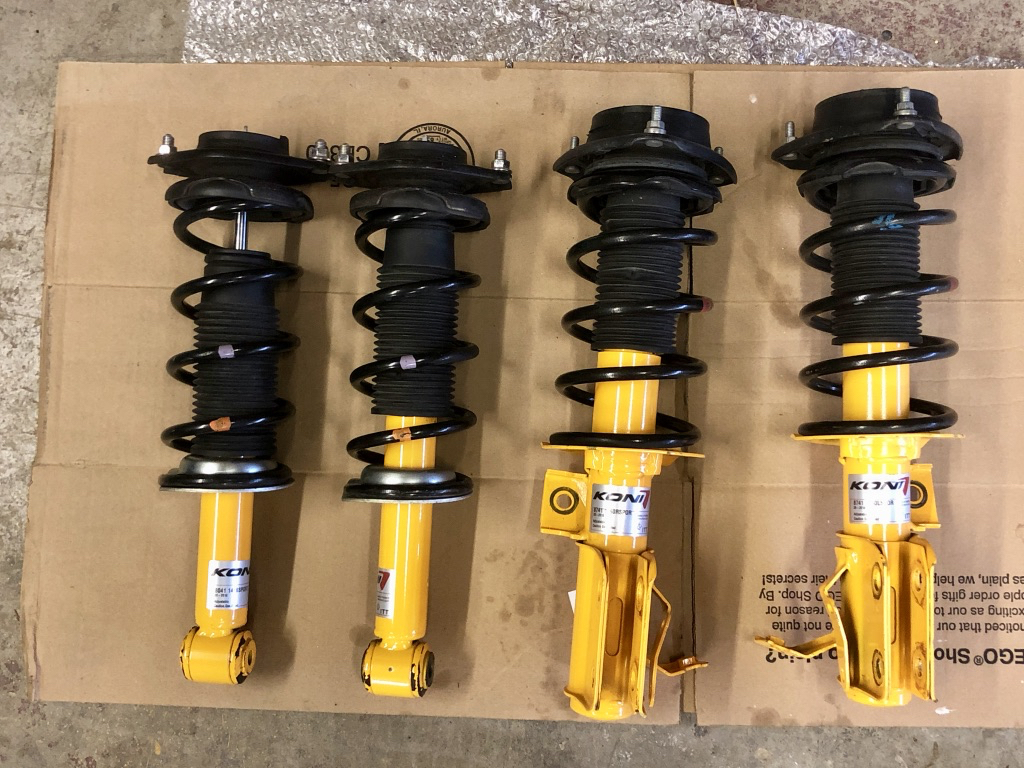 Went to visit the car at the bodyshop yesterday after work. They reckon it's going to be a fairly easy job and that most of the damage should just pull out. There's a very shallow dent in the side of the wheelarch that may or may not come out, but I can live with that being present. Very likely they'll only have to paint the bumper, which also cuts down on the effort (and thus cost). The main unknown factor is time - it's a really small shop and they were very open about having to prioritise insurance work over smaller jobs like mine. Either way, we'll know more in about a week or so.
As to the box with the unnecessary purchases, I got to open it last night, too. Anything to avoid working on our tax returns. Do I spot a little yellow here?
Indeed, there were a bunch of yellow parts in there:
Full set of Konis with stock BRZ springs. Seller claimed that they have about 5000 miles on them and came off his autocross car. Based on the condition of both the shocks and other parts like the top mounts, I'm pretty sure that that's accurate. They're should definitely be in better condition than the 148k stock suspension on the BRZ.